Tony, Caitlin, Zoe and I went to go see Santa and the reigndeer! I still am not sure what Caitlin told him what she wanted for Christmas. He asked her what she wanted, and she said TOYS, he asked her what kind of toys, she said she didnt know! She then asked him "Where are you reindeer?" LOL She asked him a couple more times before they were through talking.
Zoes got thumbs up to whatever santa says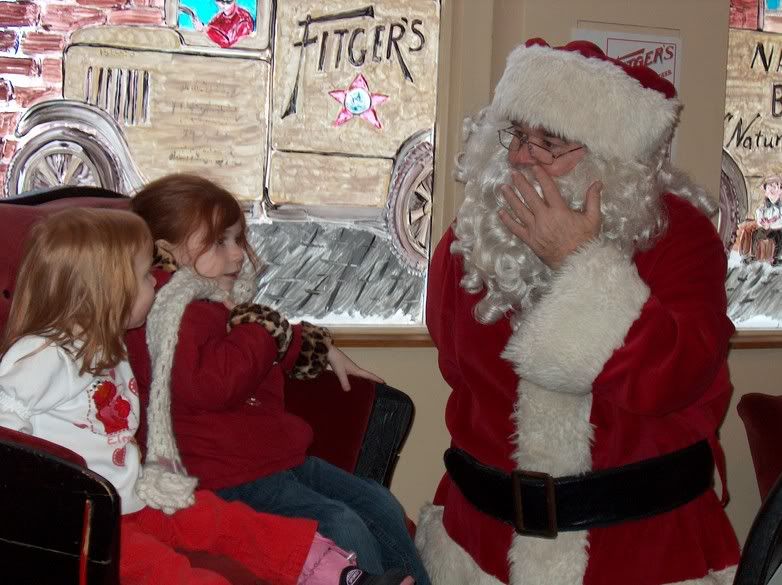 More Santa
Caitlin looking at the deer
More photos of Santa, Reindeer, & Christmas at Great Nannas and Gpa Brads
Ok no more deer or santa...